Story by Ursa Born // Filed under Grow Local Nov/Dec 2021
I can usually tell how well I'm doing, physically, socially, and emotionally, by how well my plants are doing. Countless studies confirm what we already know in our hearts to be true: having plants in our home, even just one, is a sure-fire way to promote health and wellness. We yearn to nourish.
When the pandemic drove us deeper into our homes than ever before, rhythms changed and priorities shifted, and the booming plant market proved it. Creating beautiful, low stress, life-affirming spaces full of fresh air and vibrant colors became a way to provide a sense of health and hope. Plants, the living accessories that they are, serve us with both form and function. We nourish each other.
As we transition into the dark, slow, barren months of wintertime, some people will bring an evergreen tree into their homes for many of the same reasons. Fortunately for us, there is no "houseplant season." This resource is available no matter the weather.
I could've filled this entire magazine with recommendations for local places to satisfy your plant fi x (what a privilege it is to live in Sonoma County), but have narrowed it down to a few choice spots. Most carry the standards you'd expect, like monstera, alocasia, calathea, pothos, and philodendron, in a dizzying array of varieties. I'm sure you'll find something here that is perfect for holiday gifting and year-round happiness, no matter where on your plant journey you may be.
California Sister
Located in Sebastopol's chic Barlow District, California Sister is the go-to spot for botaniphiles looking not only for plants and flowers, but also plant-adjacent gifts, decor, and self-care products. Though housed in a cavernous industrial space, the feel is modern-eclectic bohemian, but also harkens back to the Victorian era, when the naturalist movement was all the rage and people started to bring plants imported from unfamiliar locales indoors. "My style is a mishmash of Victorian parlor meets mid-century modern, and somehow it works," co-owner and creative director Nichole Skalski tells me. There's a plant here for everybody, from beginner to advanced, as well as a cooler stocked with cut flowers that Skalski and her partner Kathrin Green transform into arrangements that are gorgeous, thoughtful and a little bit wild. Many of the products, like small-batch fragrances from Godseye and tinctures from Farmacopia, are locally- and women-made, and they also carry pots and vessels by local artisans. My favorites here have to be the one-of-a-kind, slightly witchy altars hand-made by Skalski. They sell out fast, so if you see one you love, grab it quick!
6790 McKinley Street, Nº. 190, Sebastopol
californiasister.com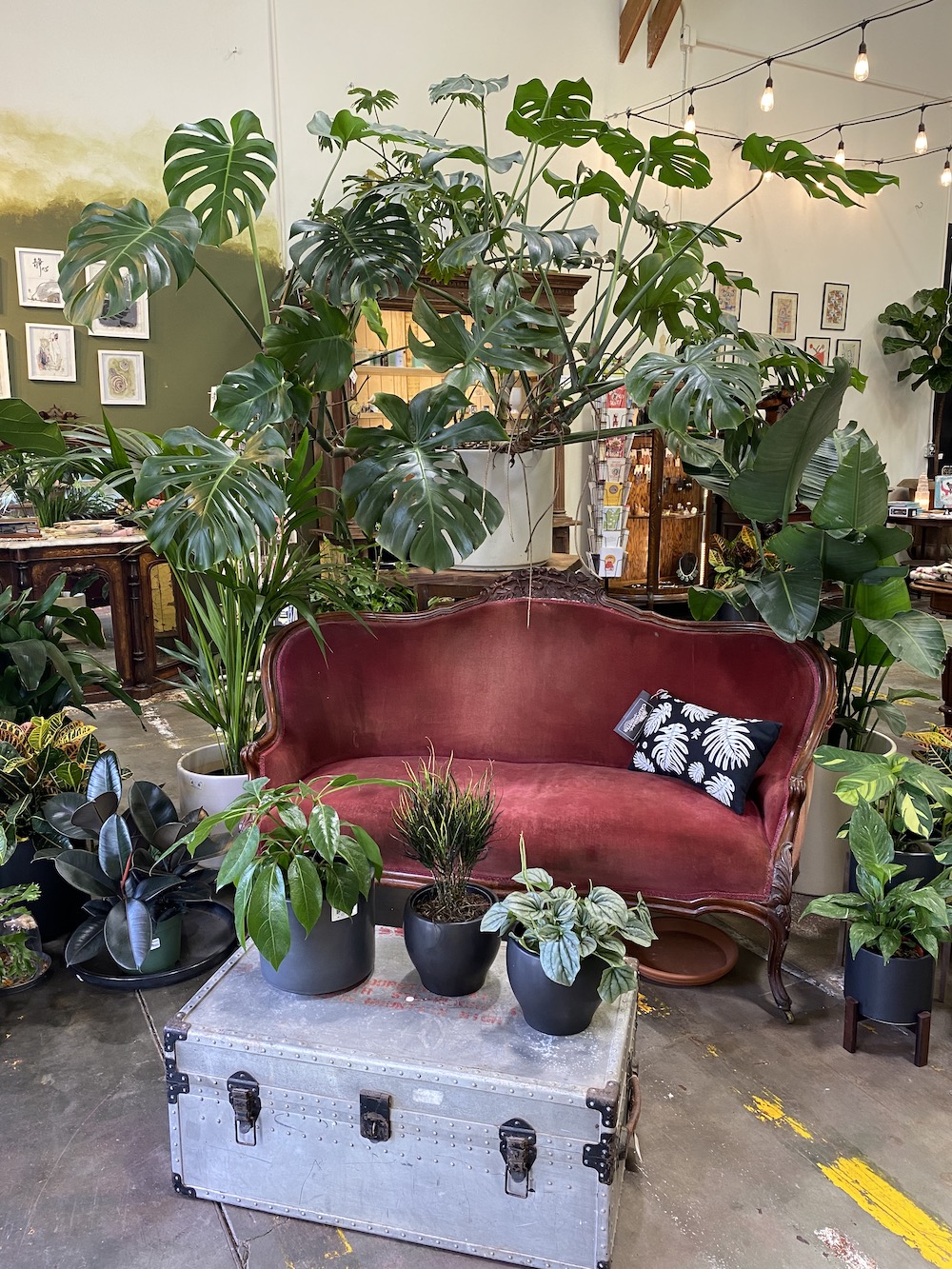 ---